Top Framing Tips for Hallways
When it comes to decorating, hallways tend to be overlooked and under-appreciated spaces in our homes. However, these areas have the potential to be so much more than mere passageways. They can become beautiful galleries for framing your favorite art pieces or family memories, bringing a sense of homeyness to the mood of your house, rather than being blank spaces. And if you dress them up just right, they can even add the illusion of higher ceilings and openness. Keep reading for a few of our top tips for choosing and hanging frames in hallways.
Matching Over Mixing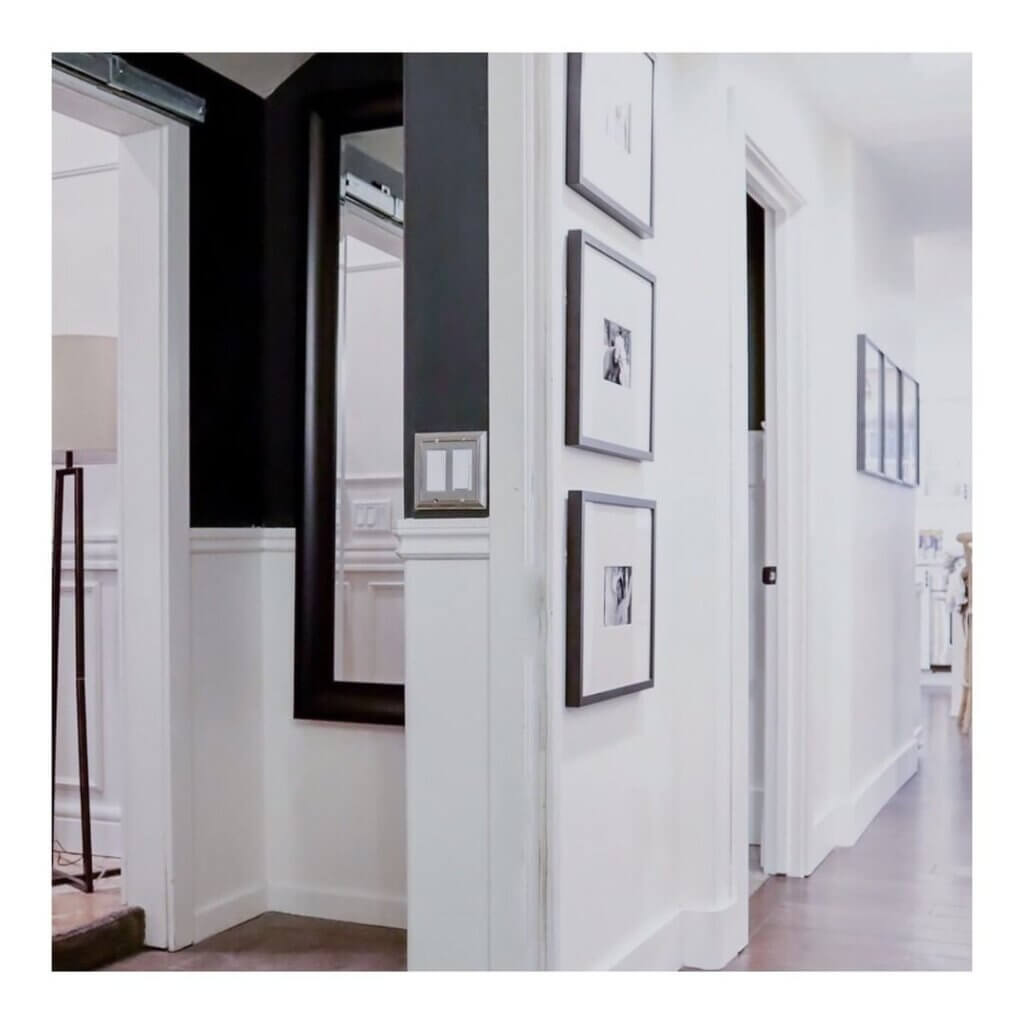 Your most-foolproof method for maintaining a cohesive look in a hallway space is to stick with a similar (or the same) style of frame, as opposed to a more free-structured and eclectic gallery wall. Playing with a few different shades of mats within the same color family can work well, but frames in classic neutrals are unquestionably beautiful and timeless. Note that if the area is large enough, you can opt to create two separate, small gallery walls featuring matching colors but contrasting arrangements, like vertical and horizontal displays.
Make Space with Matting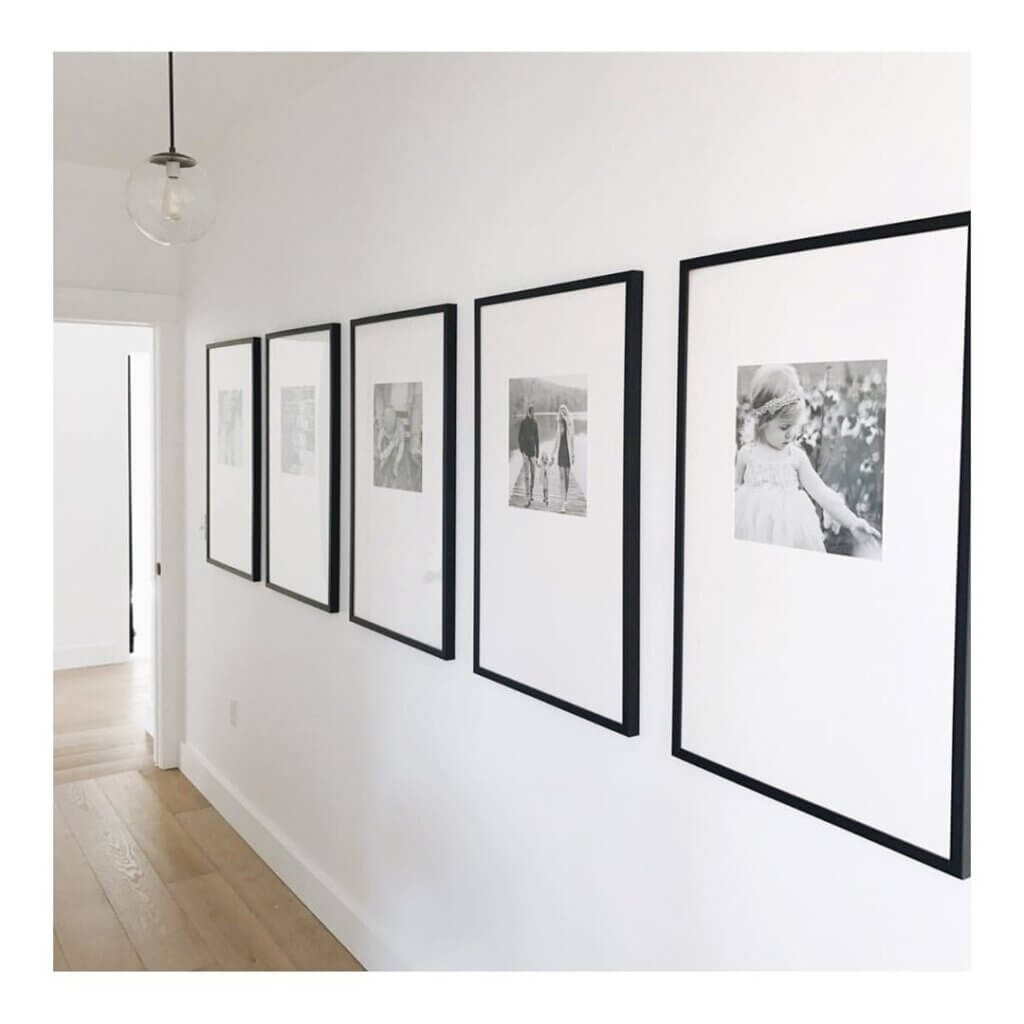 Going with an oversized mat for your artwork or photographs is a clever technique to make any space feel airier. This creates the illusion of a larger space while also enhancing the overall visual appeal. The extra matting provides a generous buffer between the artwork and the frame's edge, allowing each piece to breathe and stand out. 
Choose Narrow Frames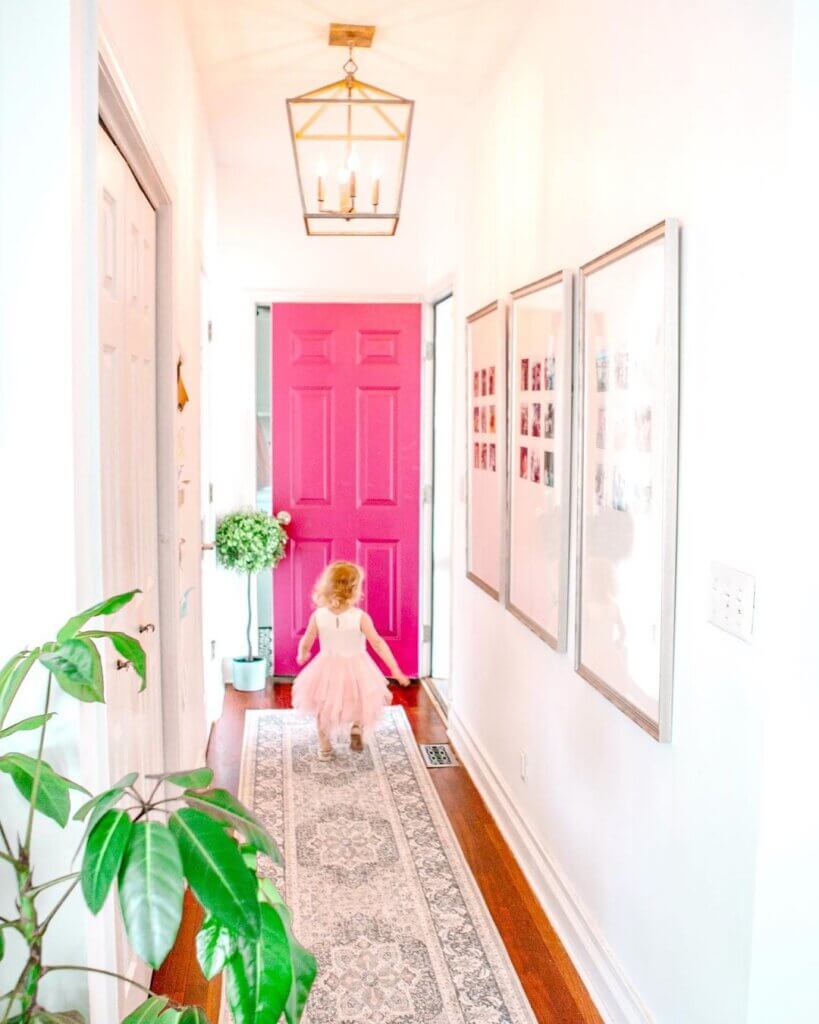 It's true: Sometimes less really is more. Narrow frames not only complement the typically limited wall space in hallways, but they also contribute a sleek and contemporary vibe by leaning into the minimalist trend. No matter what style or shape you choose, they're guaranteed to frame your pieces subtly and elegantly, rather than overpower the aesthetic. 
Stick with Light Colors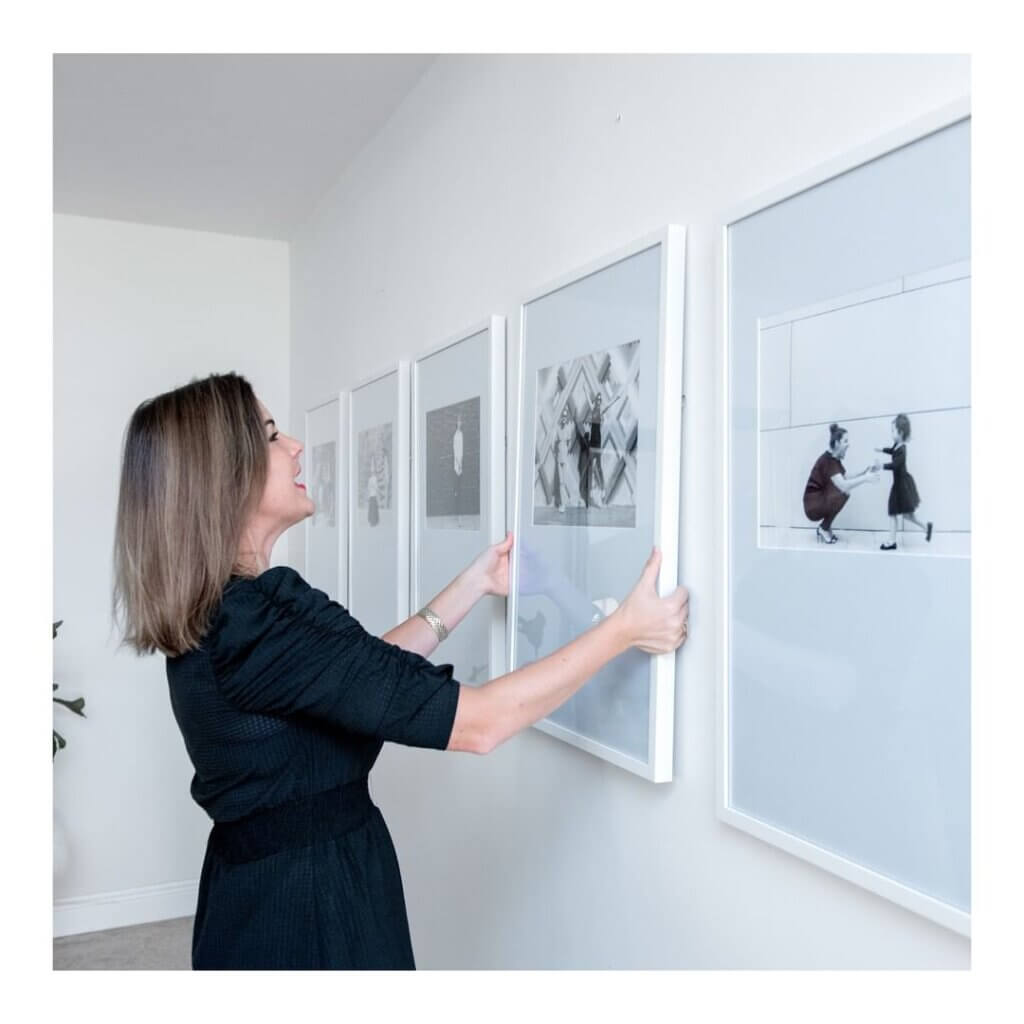 This tip mostly applies to extra-tight spaces, so it's not a hard-and-fast rule. However, if you are concerned about the amount of wall space in your hallway area, it's a good idea to stick to light-colored frames like soft whites, gentle pastels or metallic neutrals. These shades not only brighten up the area but also serve as a versatile backdrop for all styles of imagery. They'll blend effortlessly with any existing décor, ensuring a harmonious flow throughout your home.
Use our custom frame builder to make the most out of your hallways.