Styled By You: Michaela Beel from Michaela Noelle Designs
Welcome to our newest blog series, Styled by You! Styled by You will showcase projects with different clients who have used Framed and Matted to give their spaces a whole new look. We are so excited to bring you this new blog series and have the opportunity to show an inside peek into how our clients are building their custom frames to hang their art and update their beautiful spaces. 
This week's Styled by You is showcasing the beautiful before and after done by Michaela Beel from Michaela Noelle Designs, photography by Ashley Slater Photography (@ashleyslaterphotography on Instagram). Michaela gave her dining room a fresh and light update and we were so happy to be a part of her finished look! 
Check out what Michaela has to say about using Framed and Matter for her dining room refresh below:
"I partnered with one of my FAVORITE frame resources, Framed & Matted. Their name is so easy to remember, too! 😉 They have simply beautiful frame options to choose from and the sizes are all custom. It's so easy to build your own frame! The museum glass is what I went with and I love how it all looks. I was SO impressed with the quality of the frame, instructions it came with on how to hang it, and that they include all the hardware to hang it seamlessly. Our frame is called the Parker."
Dining Room Before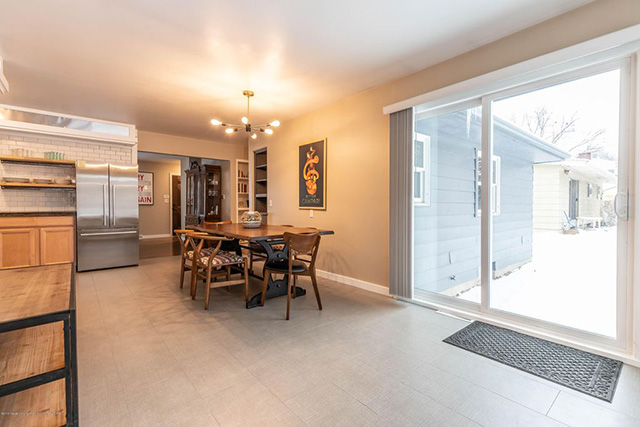 Dining Room After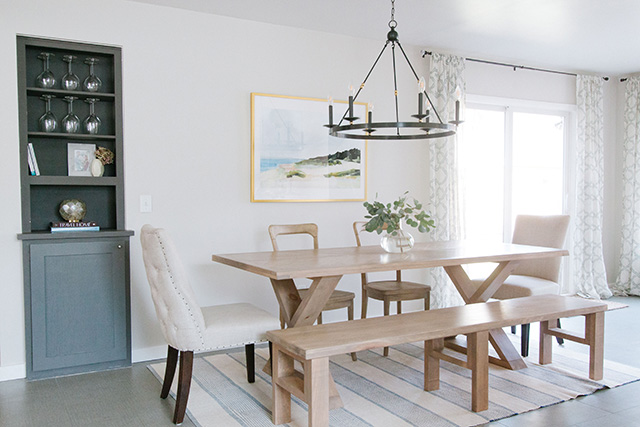 Read even more about how Michaela updated her dining room by checking out her blog post here. We were so happy to partner with Michaela and absolutely love how her space turned out! Use our custom frame builder to create your custom frame just like Michaela did, and if you need help, browse our design resources for endless inspiration. We can't wait to bring you our next Styled by You!