The Best Ways to Style Black Frames
Chic, sophisticated and absolutely timeless—if there's one frame shade that comes to mind, it's classic black. It's difficult to go wrong when styling black frames. Their elegance and endless versatility provide infinite opportunities for adding a touch of polished décor to any room, whether you're a minimalist looking for a refined vibe or a maximalist hoping to make a statement in your space.
That being said, there are some hanging techniques for black frames that have become our reliable favorites, from curating a gallery wall starring a diverse array of pieces to leaning all the way into the moody design with even more dark accents.
Paired with More Neutrals

Who doesn't love a clean, contemporary, stylish look like this one? While it might be tempting to add a pop of color, try playing into the minimalist feel of the frame with an art piece that's similarly neutral, and level up the cool factor of your look. Bonus points for placing your frame in a spot where natural sunlight adds an organic sense of warmth to the black-and-white aesthetic.
Mixed & Matched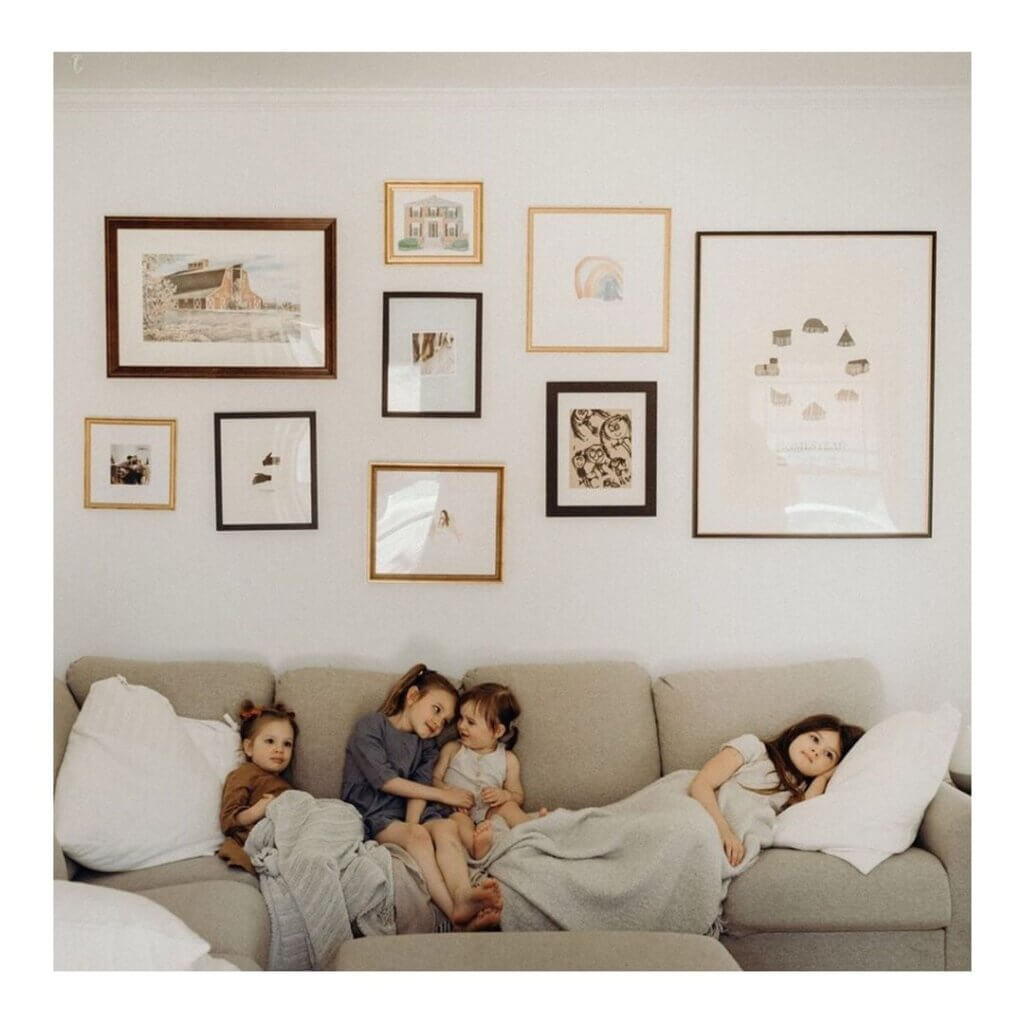 Another way to showcase a beautifully dark piece of wall art is by arranging it with an assortment of other frame colors, including golds, silvers and yes, even browns! This thoughtful juxtaposition can anchor a gallery wall, creating cohesion throughout the entire display. It's an eye-catching technique that's rooted in balance rather than being too over-the-top.
Against an Accent Wall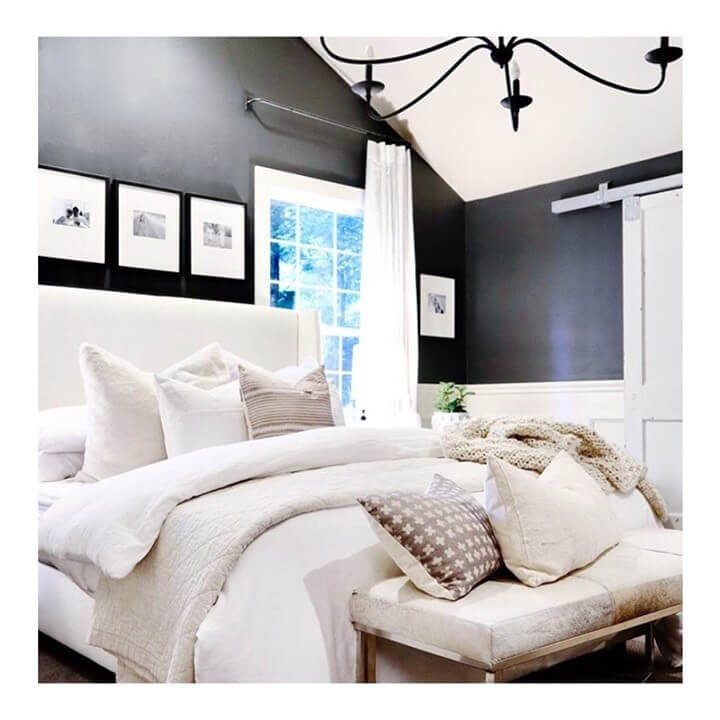 Imagine your living space adorned with a collection of black frames on a sleek black wall. The understated elegance from a bold backdrop creates a unique visual dynamic, where the frames complement your décor and stand out as works of art in their own right. A captivating black-on-black arrangement creates a monochromatic canvas that lends sophistication to your surroundings.
Double-Matted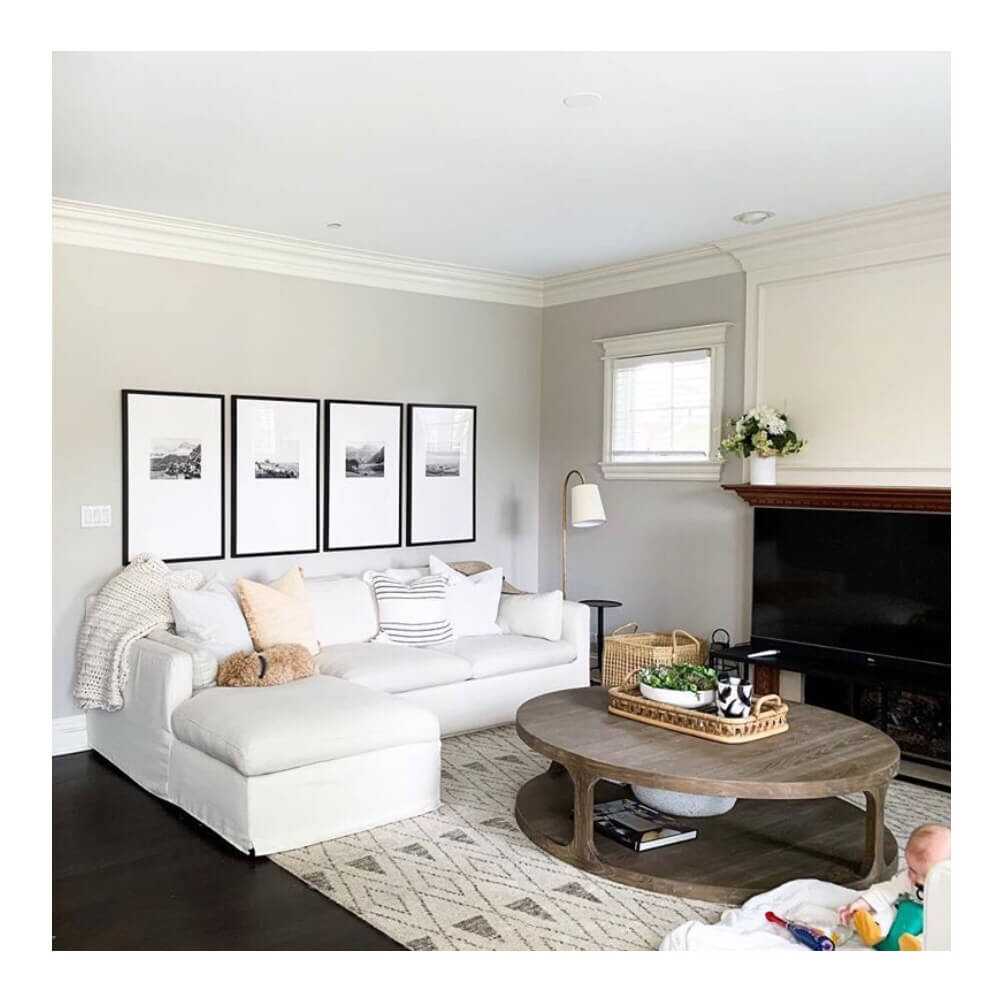 Embracing the art of double matting alongside black frames adds dimension and depth, thanks to the two interplaying colors that offer an engaging contrast. This approach brings a lightness that balances black frames for an airy aesthetic. It draws the eye toward the piece inside, no matter what kind of image you choose to showcase.
Whether you're into classic black or something different, there are plenty more framing options where those came from!