Decor Ideas to Master Maximalism
Tired of the all-beige, mostly bare aesthetic? It might be time to give maximalism a try. Incorporating this look into your interior design style is a thoroughly satisfying method of personal expression. Minimalism can certainly be done well, and it's a smart choice for certain spaces, but freeing yourself from this approach can encourage experimentation and open the door to a whole world of playful possibilities, resulting in a bold, colorful home. 
Want to master maximalism? The key is to still keep your decor intentional, so it doesn't become overwhelming, busy or overly distracting. Read on for six defining design elements to help you master the maximalist interior style, and above all, have fun with it!
1. Bold Colors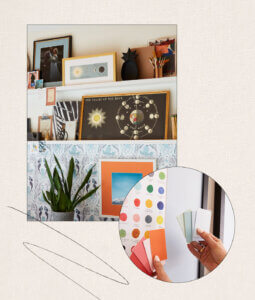 When it comes to decor details, it's harder to clash colors than you might think. Try pairing various shades to see what works best, but don't be afraid to experiment with putting vibrant colors together. For instance, just because your space features a patterned blue wallpaper doesn't mean you can't add an additional pop through an equally bright hue like vibrant orange. In most cases, they actually enhance one another rather than compete.
2. Patterns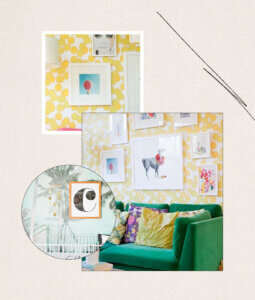 If the design of your space is feeling a bit one-dimensional, or you get the sense that something's missing but can't quite put your finger on it, opt for more patterns. Mixing and matching prints is a great technique to create a layered, dynamic space. This can be incorporated with accents such as pillows and wallpaper, as well as the images featured in your wall art. 
3. Decorative Accessories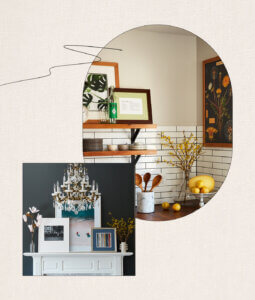 Little touches can have a big impact on design, especially in combination with other thoughtful elements. Ornate details through decorative accessories (think chandeliers and vases of dried florals) not only make a room beautiful, but also add a cozy, lived-in feel that makes any home instantly warmer and more inviting. It's also a perfect opportunity to showcase personal mementos in a way you'll enjoy every day.
4. Statement Pieces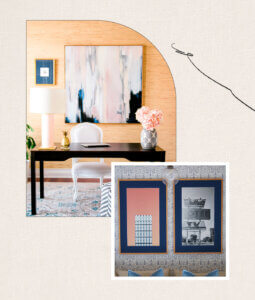 Subtle wall art has its place, but statement pieces can really tie an entire room together—whether you opt for frames that are oversized, particularly eye-catching, or some combination of the two. Colorful matting is ideal for fully leaning into the bold look (bonus points for pairing with additional patterns), while a large frame is a slightly more traditional technique that still adds that maximalist element.
5. Layering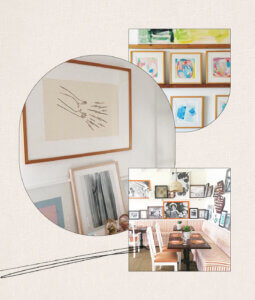 Deciding between hanging your frames or leaning them against the wall for a casual, contemporary feel? Go with both (yes, in the same space!) for a vibe that aces the maximalist trend while adding depth and visual interest to the decor. Take the look to the next level by combining various types of frames as well, such as frames with different sizes, colors and matting.
6. Gallery Walls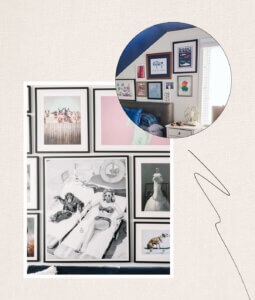 Nothing says maximalist design like an eclectic gallery wall. Building a custom version that perfectly suits your space is a beautiful way to capture your individuality through an artistic lens. Feature a diverse range of frames to up the playfulness of the space in a way that still feels curated and sophisticated, or try adding variety through the images themselves.
Ready to mix things up?